The Company - ACE I/S Solutions

Inquiries Welcome!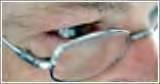 Peruse the site and check out the Company, People, Services and Info offered. And give us feedback!

Get the FAQS - Frequently Asked Questions
check out Skills and Schedule on-line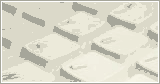 Review skill sets, service offerings, schedules and requirements on-line. See specifications, instructions and more.
Development

COBOL Programming, plus other high-level Languages


EasyTreive Programming, plus other 4th-Gen Languages


DB2 and SQL Programming, plus other Databases and Access Methodologies


FTP Programming and Utilization, plus other File Transfer Processes Methodologies


MS-WORD Installation, Usage, Maintenance, Conversions


MS-EXCEL Installation, Usage, Maintenance, Conversions


MS-ACCESS Design, Development, Import/Export, Applications, Troubleshooting, Conversions
Interested? Order!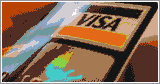 Order and Reserve now before schedules are full. On-line and printable Forms available.

Ordering or Requesting Quote


Welcome to ACE I/S Solutions > Skills > Web Development
---
Web Development to Order.

---
Just Let us know:
... yours Today!
Web Design, Learn more ...
---
skills and Clinics Offered
NOTE! ACE Solutions will be featured Throughout the winter season in Portland, Salem area locations. Check out the Calendar Page often for New Up-Dates!
*

System Architecture Analysis, Design, Construction, Maintenance
*

Web Sites, Service and Internet Development and Training
*

Personal Computing Services; SetUp - Buying/Building, Troubleshooting and Maintenance, Application Development
*

Business Planning and Analysis, Logo Design, Sales and Marketing, Temp Services
*

Organization Development and Operations, Event Management, Campaign Management

Industry Experience and Areas Of Interest

Business and other For-Profit groups and ventures


Organizations and other NGO, Non-Profit groups and ventures


Government groups and ventures


Home and Personal


Hobby and Gaming

References and Tech Support