The Company - ACE I/S Solutions

Inquiries Welcome!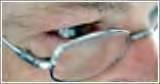 Peruse the site and check out the Company, People, Services and Info offered. And give us feedback!

Get the FAQS - Frequently Asked Questions
check out Skills and Schedule on-line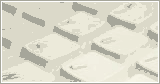 Review skill sets, service offerings, schedules and requirements on-line. See specifications, instructions and more.
Development

COBOL Programming, plus other high-level Languages


EasyTreive Programming, plus other 4th-Gen Languages


DB2 and SQL Programming, plus other Databases and Access Methodologies


FTP Programming and Utilization, plus other File Transfer Processes Methodologies


MS-WORD Installation, Usage, Maintenance, Conversions


MS-EXCEL Installation, Usage, Maintenance, Conversions


MS-ACCESS Design, Development, Import/Export, Applications, Troubleshooting, Conversions
Interested? Order!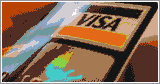 Order and Reserve now before schedules are full. On-line and printable Forms available.

Ordering or Requesting Quote


ACE I/S Solutions LLC information. FAQS - Frequently Asked Questions - Policy
---
Disclaimer/statement of use.
Personal Computing Skills and Situational Adaptation are the Hall Marks

of Problem Solution! Nothing replaces Professional Training and Personal Experiences when solving a problem or setting up a system. Comments offered here are measured from general/middle of the road qualities and real world experiences.
All Information contained herein shall not be construed as complete without proper training. ACE I/S Solutions, LLC offers solutions to questions, but ALL answers should be regarded as incomplete, being void of proper training.
Any Information utilized by the reader is at the readers Own Risk, and should not be construed as absolutely definitive or exclusively applicable to your particular situation. The Reader is Cautioned with the contents and should always couple training with complete study including sources beyond what might be offered on this Page or the internet in general.
The information offered thru this Section of Web Pages is free to the public, but all Rights are Reserved as to the actual contents and artistic expressions that may be made on these Pages. Any contributions to this Section are understood to become the property of ACE I/S Solutions, LLC of Oregon, USA.
For Training options, see our synopsis for details. Any questions or corrections, e-mail to perry@ace-is-solutions.com Other communications options; like Phoning, Faxing, Snail-mail - Visit our: Contact page.
---
ACE I/S Solutions LLC * Your network to Resource options.
---
Spread the Word! Print out flyers and pass 'em out. Click here for PDF version of the flyer, here here for MS-Word. (NOTE: You will need Adobe Acrobat to view the downloaded PDF.)
---
CopyRight 2006
skills and Clinics Offered
NOTE! ACE Solutions will be featured Throughout the winter season in Portland, Salem area locations. Check out the Calendar Page often for New Up-Dates!
*

System Architecture Analysis, Design, Construction, Maintenance
*

Web Sites, Service and Internet Development and Training
*

Personal Computing Services; SetUp - Buying/Building, Troubleshooting and Maintenance, Application Development
*

Business Planning and Analysis, Logo Design, Sales and Marketing, Temp Services
*

Organization Development and Operations, Event Management, Campaign Management

Industry Experience and Areas Of Interest

Business and other For-Profit groups and ventures


Organizations and other NGO, Non-Profit groups and ventures


Government groups and ventures


Home and Personal


Hobby and Gaming

References and Tech Support